The Egg Donor Screening Process
By The Egg Donor & Surrogacy Program on September 17, 2020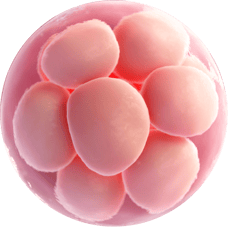 At the Egg Donor & Surrogacy Program in Los Angeles, CA, we are known for maintaining a database of the most qualified egg donors. We have earned this reputation by performing a thorough screening process for all intended egg donors, as well as for prospective parents.
Our egg donor screening evaluates intended egg donors based on their social, psychological, genetic, and medical well-being. Becoming an egg donor is a wonderful gift, and we want prospective parents to feel confident knowing that our donor database is filled with the most qualified and accomplished egg donors in the country.
Social Screening
The first stage of our egg donor screening process is the social screening. We work closely with our egg donors and we want to get to know them prior to adding them to our donor list. The social screening consists of a phone or in-person interview that lets us know more about potential egg donors. We discuss things like personal goals, hobbies, and future family plans. This is also a great time for donors to learn more about the medical process of egg donation, and ask our team any questions they may have about becoming an egg donor.
Psychological Screening
The next stage of the egg donor screening process is the psychological screening. Psychological screening occurs after one of our Los Angeles donors has been paired with prospective parents. The psychological screening consists of a standardized test that is made up of mostly true/false questions. The test allows us to evaluate a donor's emotional well-being so that we can rule out any emotional health issues or psychiatric diseases that could make egg donation a poor choice.
Genetic Screening
Once an egg donor has made it through the psychological screening, they will progress to the genetic screening. Genetic screening looks for any medical conditions or diseases that could be passed down by the egg donor. Genetic screening consists of discussing the donor's medical history and performing some basic genetic tests.
To construct a donor's medical history, we need to collect as much information as possible regarding their health and the health of family members. A geneticist will interview donors to collect medical information and complete a family tree. It is important that donors are willing to answer questions and collect further information from family members, if necessary.
To complete the genetic screening, we will perform tests that look for the most common genetic diseases. Genetic tests are minimally invasive and provide valuable information not only for the egg donation process, but also for the donor's own personal interests.
Medical Screening
The final aspect of the egg donor screening process is a medical screening. We must medically screen our Los Angeles donors to determine if they are fertile and free of conditions that could increase the risks of egg donation. Again, donors will be interviewed so that we can construct their medical history. In addition, medical tests and exams will be performed. Potential tests include testing for STDs, performing a drug test, blood tests to check hormone levels, and a pap smear and vaginal ultrasound to evaluate reproductive health.
Learn More about Becoming an Egg Donor
There are few gifts that could compare to the gift of egg donation. If you are considering becoming an egg donor, the team at the Egg Donor & Surrogacy Program would be happy to walk you through the screening process. To learn more, send us a message at your earliest convenience or call (818) 791-1543 to schedule a consultation.
Related to This